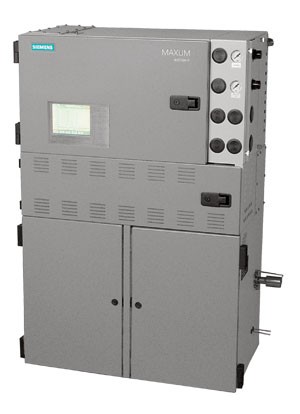 Overview
The MAXUM edition Ⅱ is a universal process gas chromatograph for flexible process applications with a wide variety of analytical possibilities.
The MAXUM editionⅡ combines various functional modules with a flexible oven concept and can therefore also optimally solve complex applications.
The MAXUM edition Ⅱ is used in all sectors of the chemical industry, petrochemicals and refineries. It analyzes the chemical composition of gases and liquids in all production phases.
The MAXUM edition Ⅱ is suitable for installation in an analysis cabinet close to the process or in a close laboratory. Thanks to the flexible application possibilities, it can be used to analyzer the initial material, the end product and also secondary products.
The Maxum can also be used for many applications with environmental measurements.

Benefits
Numerous oven configurations permit an optimum solution for almost every application

Numerous types of detector and valve for the optimum analytical solution

Intelligent electronics, local operation and central workstation for fast and simple
operation, monitoring and maintenance

Comprehensive I/Os and serial interfaces for internal and central interfacing

Versatile networking possibilities for central maintenance and secure data transfer

Many analytical possibilities as result of large application database

Large and experienced support team provides global support